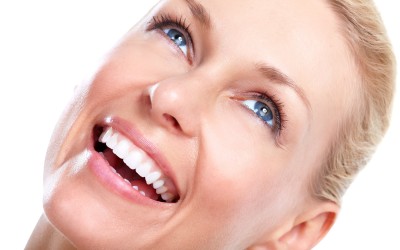 What Is Cosmetic Dentistry?
Simply put, cosmetic dentistry is what gives people beautiful smiles. It involves treatments and procedures that improve the appearance of teeth. Along with enhancing your appearance, some forms of cosmetic dentistry may also improve the overall health of your teeth and mouth. Cosmetic dentistry is recommended as an addition to regular teeth cleanings and preventative oral care.
What Are the Most Common Types of Cosmetic Dentistry Options?
Our office offers a wide range of cosmetic dentistry options for patients looking to improve the appearance of their smiles. Some of the most common treatments include replacing missing teeth, lightening or brightening the color of teeth, closing spaces between teeth and changing the alignment of teeth.
At Brentwood Family Dentistry, we offer bonding, tooth-colored fillings, porcelain veneers and crowns, in-office teeth whitening, at-home teeth whitening, take-home tray whitening and accelerated orthodontics.
How Do You Know Which Treatment Is Right for You?
Before deciding on any cosmetic dentistry option, you should speak with a dentist you fully trust to explain your options. Feel free to ask your dentist about his or her experience in performing each treatment and whether there are any risks that you should be aware of before you commit to it. With most cosmetic treatments, many patients are able to combine them with other dental visits depending on how extensive the procedures are. Some of the most convenient treatments at our office include our many options for teeth whitening and bleaching; these can even be completed from the comfort of your own home.
Quality Cosmetic Dentistry in Brentwood, Missouri
To receive superior cosmetic dentistry services and to make your smile as vibrant as possible, call Brentwood Family Dentistry at 314-961-3221 today to book an appointment.